_____________________________________________________________________________________________________
W O R L D - S E C U R I T Y
IS YOUR SECURITY
_______________________________________________________________



If you were not watching, The world just got a Whole Lot Scarier . . . . PAY ATTENTION!

Directly from:

Print Edition
The
Trumpet
with its unique analyses is offered absolutely
FREE
, with no obligation, in the public interest.
____________________________________________________________________________________



UPDATED: 10/02/2019


State of the Union
(29 minutes)
On the first half of today's show, I go through some of the highlights from President Donald Trump's State of the Union address last night. It was well received with CBS News reporting a 76 percent approval rating and 72 percent supporting the president's ideas for immigration. In the speech, Mr. Trump took a strong stance against socialism in America and brought out horrors of the new abortion laws. He also reminded America about the stirring history of the D-Day invasion.
China's BeiDou Navigation System Goes Global
The Wall Street Journal • December 13
Czar Vladimir? Putin acolytes want to bring back the monarchy
Wall Street Journal • December 11
The historical profession is committing slow-motion suicide
War on the Rocks • December 10
Victor Davis Hanson • December 11
A tiny Chinese microchip may have infiltrated numerous American governmental and military systems, giving insight into how several specific Bible prophecies could come to pass.
Famine Is on the Verge of a Major Comeback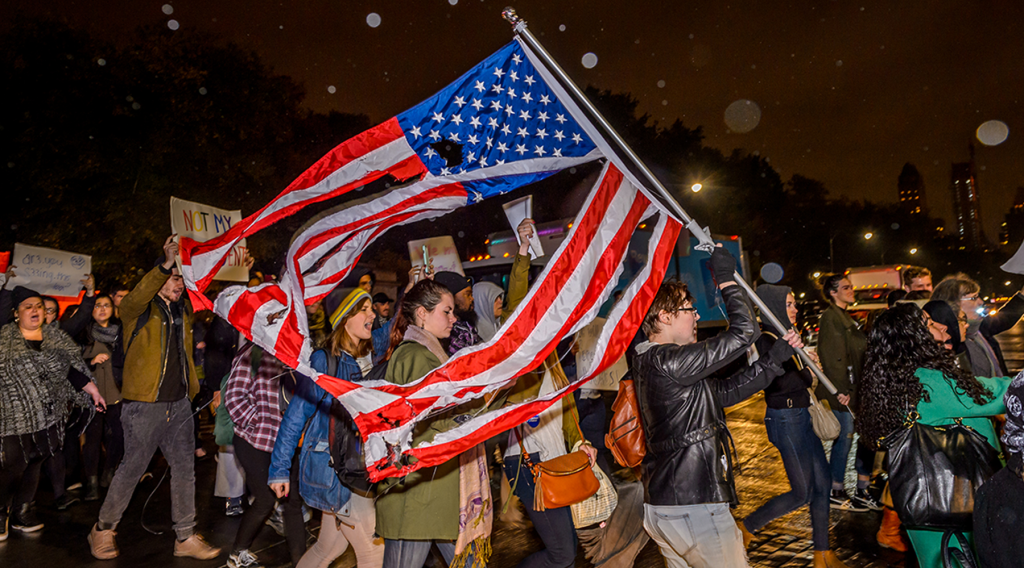 America's Coming Civil WarErik McGregor/Pacific Press/LightRocket/Getty Images
But Americans don't know why it is coming.
The Coming Civil War
October 26
Media Blame Donald Trump for the American Mail Bomber
October 25
China hopes diplomatic efforts will neutralize India's resistance to the Belt and Road Initiative, but it has a backup plan.
AMERICA UNDER ATTACK
Yesterday the FBI raided the office, home and hotel room of Michael Cohen, the personal attorney of United States President Donald Trump. According to the New York Times, the federal agents seized business records, financial documents, e-mails, phones and computers.

"The search does not appear to be directly related to Mr. Mueller's investigation," the New York Times wrote, "but most likely resulted from information that he had uncovered and gave to prosecutors in New York" (emphasis added throughout).

Remember: Robert Mueller's investigation was supposed to find out whether or not candidate Donald Trump colluded with Russians in order to win the 2016 presidential election. Mueller's team, by all accounts, has not uncovered one shred of evidence to substantiate that allegation.

But that has not discouraged special counsel Mueller from aggressively targeting the Trump administration on all fronts!

"Search warrants are a fairly standard, though aggressive, law enforcement tool," the Associated Press wrote, "and are often sought in cases where authorities are concerned someone may hide or withhold evidence" (April 10).

Mueller's team of 17 prosecutors (including numerous left-wing activists) is colluding with the U.S. Attorney's Office in New York. And now they have President Trump's privileged communications with his long-time attorney.

Where does this end? And how will it impact the United States of America?

Those unfamiliar with the ongoing Trump-Russia collusion saga may shrug their shoulders and treat this like it's just another scandal. But it's much more than that, as the president himself acknowledged yesterday. "It's an attack on our country," he told reporters. "It's an attack on what we all stand for."

America is UNDER ATTACK!

Trump has been quite bold in the face of these allegations. He certainly is not without flaws, but the attacks against him—and his remarkable resilience to them so far—are exposing layer after layer of corruption inside the federal government, much of which has carried over from the Obama administration.

- REAL TIME -
DEBT CLOCK OF AUSTRALIA
Source:
Australian Government Data
It Will Open Your Eyes to the Stupendous Idiocy of Self Absorbed Politicians, Who
in Reality do NOTHING at ALL, but add to the debit!

HOPE YOU CAN COUNT THIS HIGH!
Think that is scary? Check out the USA debit counter!


Security Supplies Australia brings you this Information as a World-Wide Community Service.